We identify deserving communities and individuals, usually children and single mothers living in poverty, who can tremendously benefit from educational programs in order to help them succeed in life. We work with local partners and oversee long-lasting educational programs with the ultimate goal to provide tools for success.
Choosing a Community
We select communities based on potential educational growth and assessments of need. We also consider the potential for building strong relationships with local stakeholders, risk of overlap with the work of other organizations and availability of educators and supporters. Additionally, a community's willingness to participate is important, since strong programs require buy-in and participation to sustain education initiatives over time.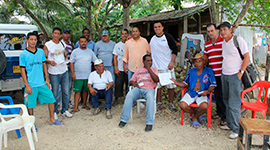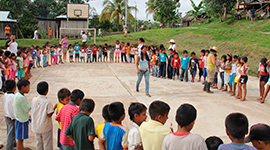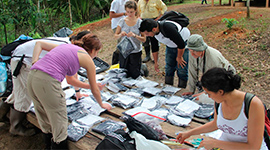 Finding the Right Educational Program
A continuous dialog starts early in the process with the community and its leaders in order to identify based on context, population, and specific needs what kind of educational program is appropriate for that specific project.
Selecting a Partner
We select partners based on how well they support our mission to provide sustainable educational strategies. We assess the quality of their programs and indicators of sustainability. In order to ensure that funds are used responsibly, we also look at their operational capacity and fiduciary responsibility. Every new or potential partner is subject to this vetting process.
Determining Project Costs
There's more to a project than notebooks, pencils and scholarships. Costs include salaries for teachers, community organizing and training. Field teams usually pay 100% of their cost however, we sometimes help cover basic needs like local transportation and meals.

Establishing Best Practices
There are many ways to deliver education programs in developing countries. We work with communities and leaders to know which approaches are most effective so we can continue to ensure that our programs utilize best practices in the field.
Following Timelines
It takes months to plan our projects. Our teams spend months establishing community buy-in, promoting best practices and building the best committees to manage projects.
Ensuring Sustainability
Each of our projects has a plan in place so that local stakeholders can make sure that the projects have a long-lasting effect after our initial contact. We invest in forming strong committees and partnerships to assure better results.
Monitoring & Evaluating
Understanding when projects aren't effective helps us learn how to make them more successful. Our Programs Team carefully monitors all of our projects before, during, and after implementation. We monitor our project progress in the field and receive regular project reports.
Proving It
In the end, we document every completed project on our website so supporters can see exactly where we work, the types of projects we fund in each area, and the number of people being helped.